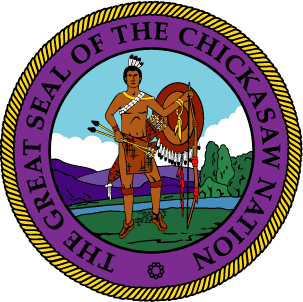 MISSION

To build a business that supports a nation.
VISION

An economically thriving unconquerable nation.
CORE VALUES




Integrity

We will be consistent, truthful, ethical and fair in all our actions.


Respect

We will be professional and considerate.


Service

We will serve our employees, customers and the Chickasaw Nation by providing a positive and rewarding work environment beneficial to individual growth, making customer needs our priority, and contributing to the resources needed to enhance the lives of the Chickasaw people.


Commitment to Success

Like the unconquered and unconquerable Chickasaw Nation, we will not fail.


Empowerment

We will provide our employees with the tools, knowledge, and environment to make effective decisions.


Teamwork

We will support each other, and by working together, we will succeed.


Accountability

We will exemplify our willingness to take ownership for our outcomes through our abilities, actions, and attitudes.
---
Our Commitment
As a tribal owned organization, CNI fosters a diverse culture. We focus on building integrated teams that offer innovative approaches and customer-centered services. At CNI, our work is not only successful and profitable, but employees know they make a difference as a portion of our profits help create scholarships, develop educational programs, and establish health care facilities and senior centers for the Chickasaw Nation.
---
Great Assignments and Career Opportunities
Providing work opportunities with desirable federal customers like the DOD, DOE, DOT, DOJ, and HHS motivates many of our employees and contributes to our outstanding employee retention rates. With several large, diverse contracts on-going, CNI provides opportunities in many areas of expertise. We are proud to provide creative solutions that lead the way in setting new industry standards.
CNI is a wholly owned subsidiary of the Chickasaw Nation. If you do not find a position at CNI that interests you, please visit the Chickasaw Nation website, www.chickasaw.net, for additional employment opportunities.